Max Effort Full Racing Engines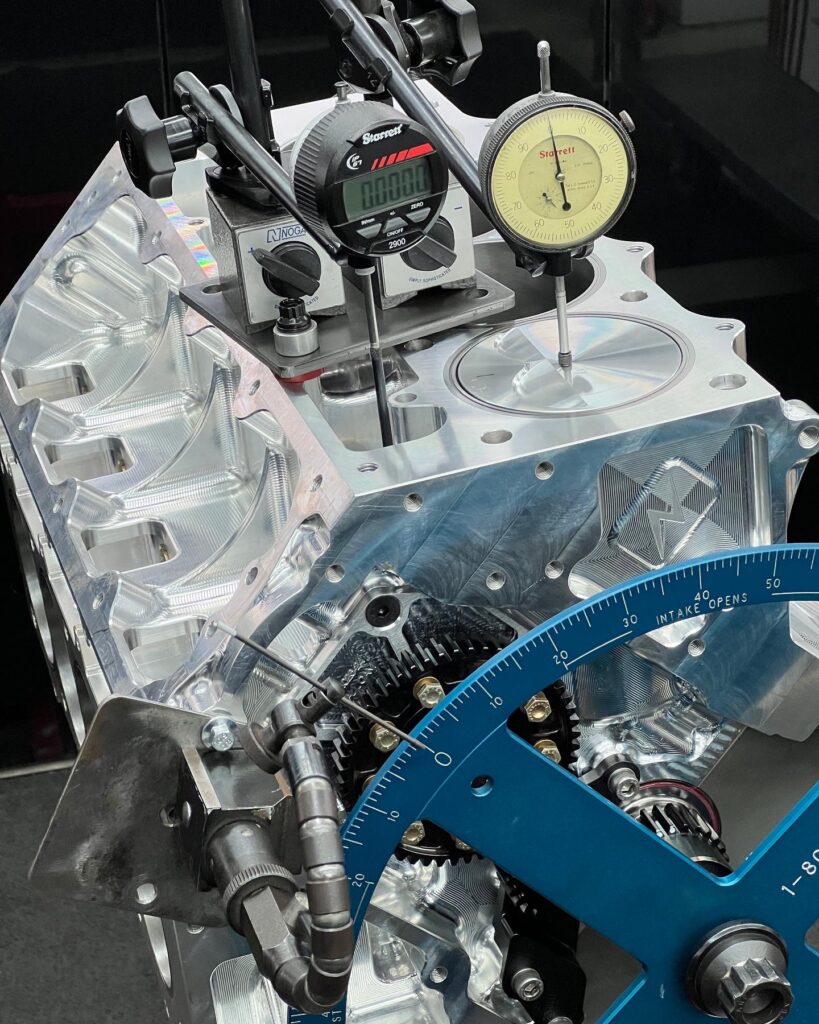 We have been blessed over the years to have been able to push OEM parts in excess of 1300 HP…..but when these parts are put under continual cycling for racing, they will often fall short of consistent high duty cycle output and longevity. 
This line in the sand is very pronounced and is where our MAX EFFORT engine build program begins. 
Our HTR-MAX short block Engines utlize the following;
Noonan Race Engineering Billet Engine Block
Callies Performance "Ultra Billet" Crankshaft
Bill Miller Engineering Aluminum Connecting Rods
Gibtec Pistons Billet Pistons
Total Seal AP Stainless Piston Rings
 Jesel Belt Drive
Comp Cams Custom Billet Camshaft
BAM Pro Series .937″ Lifters
Dailey Engineering Dry Sump Oiling System
 ATI Damper
We offer two distinct cylinder head options from a traditional LS style head to the Noonan Billet LS Edge Canted Design!
TRADITIONAL LS STYLE
LME Canted valve Cast Design
Features a LS7 intake port
2.250″ Titanium Intake Valve
1.600″ Inconel Exhaust Valve
High Lift Valve Springs for Solid Roller
CUSTOM BILLET HEADS
Noonan Race Engineering Billet Design
 Requires custom intake manifold
2.250″ Titanium Intake Valves (5/16″ Stem)
1.610″ Inconel Exhaust Valves (11/32″ Stem)